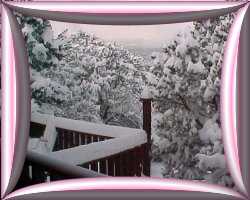 Snow Ice Cream

Heat 1 cup half and half.
Add 2/3 cup sugar,
pinch salt,
1 T. vanilla,
1 egg,
1 T. corn starch.
Cook until thick.
Cool.
Add above to large bowl of snow.
Mix well.

If you do not have snow you can use Rival Snow Cone maker to make snow cone ice.